For over a decade I have been posting on MiBuSo. On and off. My record is 100 posts on one day but I don't do that in a year anymore and all this time the platform has not dramatically changed.
Now it will!!
Funny enough, with all my traveling and evangalising, more than once I have had people think that MiBuSo is my website, and I am sure that other MVP's had the same.
MiBuSo is maintained by one of the most superb guys I have ever met in my life: Luc van Dyck. I can only be in his shadow supporting him and using his platform.
So, what do you need to know:
This is the to do list:
If you have a forum account, please verify that the e-mail address in your profile is accurate. When transferring the forum data we will try to transfer the current passwords as well. If that fails then we need to generate passwords ourselfs and send you a mail with your new credentials. Note that we don't have your password in the database as plain text.
If you have a forum account, please note that the new forum software doesn't allow spaces in the username. These spaces will be converted to an underscore. My accountname eg. will be converted to Luc_Van_Dyck. If you don't like the converted username, then you can either send me a PM now through the forum with the username you would like to have or you can wait after the migration and send me a PM then to change it. Only requests through Private Messages will be processed!
When transferring the forum data, we won't be able to transfer private messages which are stored in your forum mailbox. Therefore, please check your messages and make a copy if you think you need them in the future.
If you have submitted files to the Downloads section, check that your e-mail address is displayed and accurate. If that's not the case, send us a mail so we can add that. On the new website, the downloads will be linked to your forum account so you'll be able to maintain them through the website. If you haven't a forum account yet, then please register.
If you have registered a company in the Business Directory, please verify that the contact e-mail address in that entry is accurate. As you won't be able to update your company details with the current credentials, we will send you a mail with the new procedure.
The blogs on this site will not be transferred to the new server. Instead, a new domain will be created which accesses the blog software on the old server. We will provide redirects from the old blog URL to the new URL. You will be able to post new articles. This however is only temporary. We will end the blogs section on mibuso.com on 1 January 2016. If you maintain a blog then you'll need to find a new host. We will deliver all blog articles and images so you can import them in the new location. We will also provide redirects from the mibuso.com blog URL to your new blog address.
Keep your fingers crossed for the good outcome
And here are some sneek previews: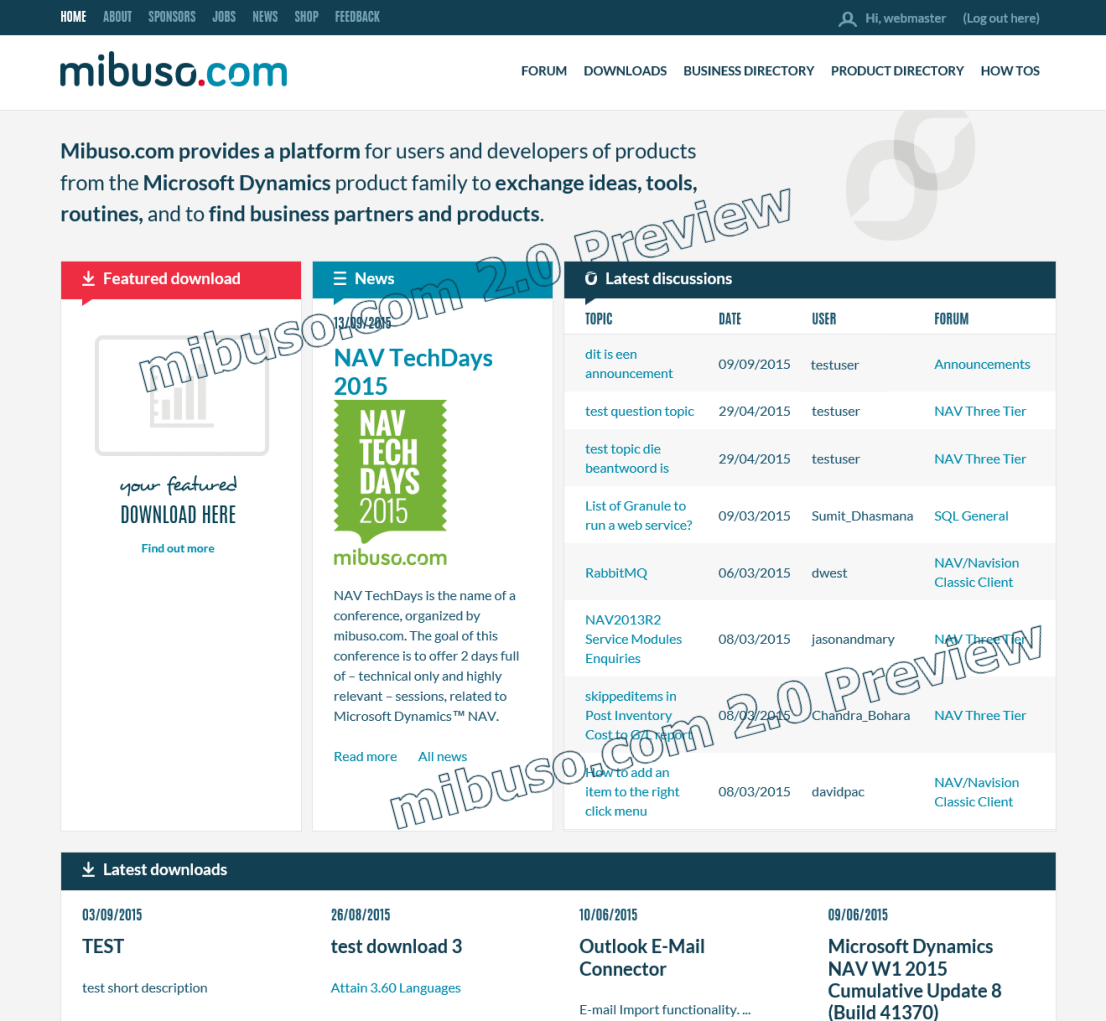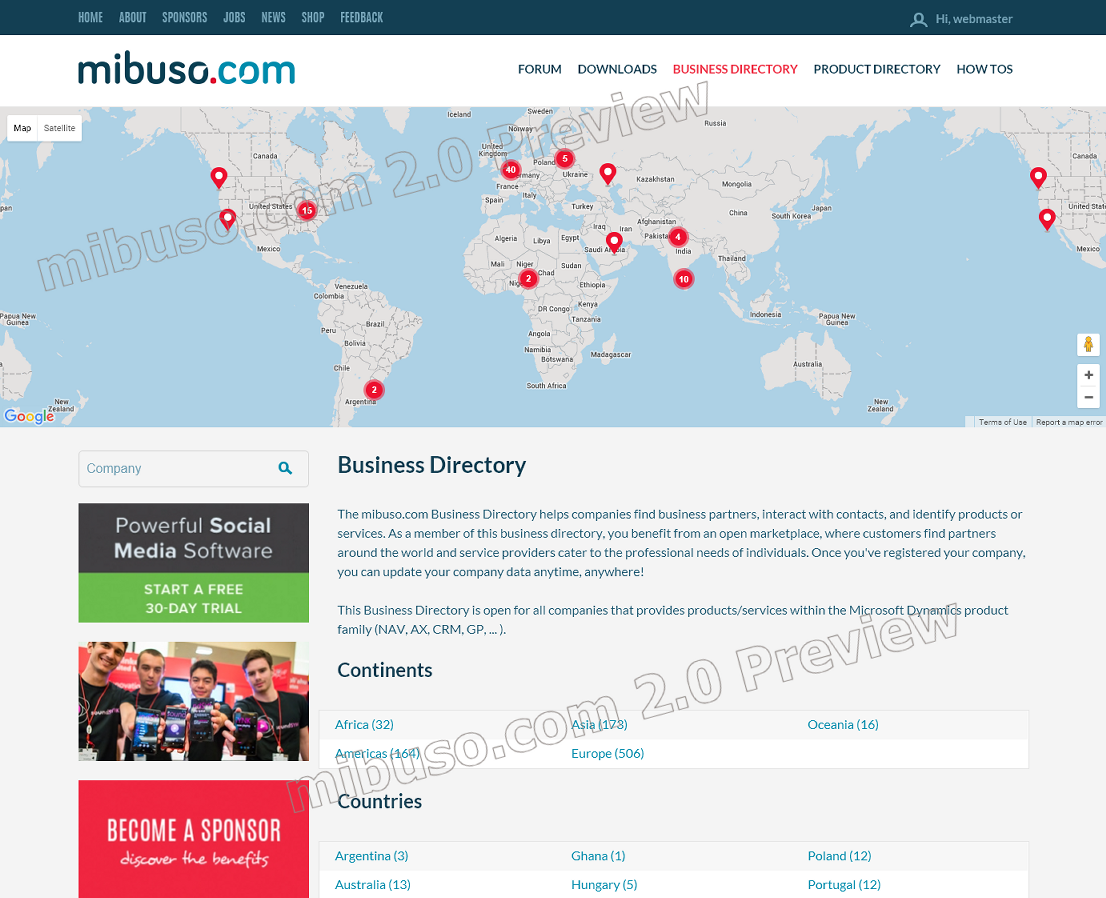 Personally I am looking forward to this new website A LOT. If it is anywhere near the modern looks we have on the
http://www.navtechdays.com
website it will be awesome.